Latex - Self levelling Compound - Shop
Browse our catalog using the products below.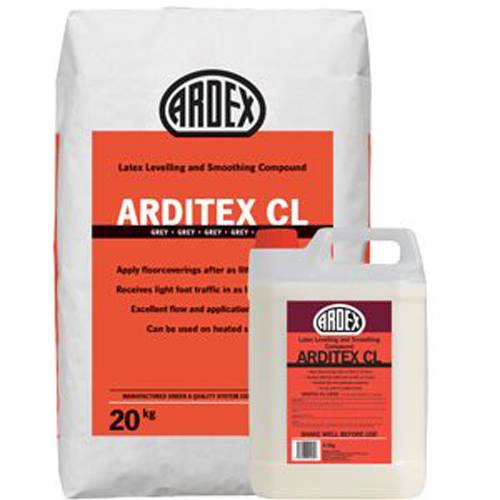 Latex - Self levelling Compound
£7.50
Description: Subfloor preparation for concrete floors.
ARDITEX CL is a two part levelling and smoothing compound with excellent flow and application properties. For smoothing and levelling most common
internal subfloors such as concrete, cement/
sand and Gypsum (anhydrite) screeds.
Apply most floorcoverings after 12 hours
Receives light foot traffic in as little as 2 hours
Excellent flow and application properties
Can be used on heated screeds
Unit Size Available: 20kg Powder & 4.5kg Latex
Coverage: Approximately 5m2 at 2-3mm thick per unit
Price £7.50 a square metre.
At checkout please type in the square metre quantity you will be requiring.
(PLEASE CONTACT US BEFORE CHECKOUT TO RECEIVE YOUR 20% DISCOUNT BEFORE 31ST JANUARY. DONT MISS OUT)
We offer delivery on all of our products within a 30 Mile radius. If your require this without fitting, then simply go back to our main menu, and add delivery to your basket today. However if you are having your flooring fitted by ourselves, delivery charges do not apply!